Home » Our Services
Our Services
Overview
A Marketing Authorization Application (MAA) for a new pharmaceutical must contain all preclinical data available on the product specification and quality, bioavailability and metabolism, toxicology and safety pharmacology as well as efficacy and pharmacodynamics. This information must be provided to the regulatory authorities before initiation of clinical testing in humans.
Our studies are in full accordance to the applicable international guidelines and directives from the EMA, OECD, FDA or EPA.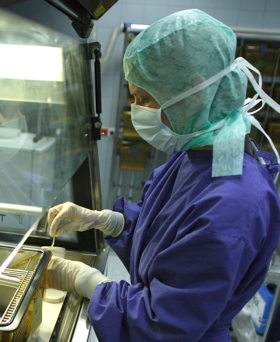 We perform studies required for the approval of your drug with the regulatory authorities as well as studies on your chemical for its registration with the European Chemicals Agency ECHA for the REACH program. We´ll also test your food additive according to the European Food Safety Authority EFSA.
Our services include:
Immunology [GLP]
Toxicity testing [GLP]
Medical devices testing [GLP]
Adventitious viral agents testing [GMP]
For the topic of your special interest please also use the left side menu bar.