Home » About Us
About Us
vivo Science is a Contract Research Organization located in Germany performing standard rodent toxicology and is specialized in immunogenetic and immunotoxicology studies.  All studies are either Good Manufacturing Practice (GMP) or Good Laboratory Practice (GLP) compliant depending upon the specific requirement.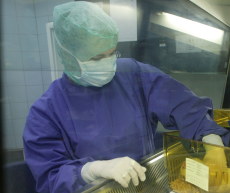 Our experience is with the biopharmaceutical industry and large molecules as well as with small molecules.  The study and report design are appropriate for submission to the pharmaceutical regulatory agencies.  We also have experience in studies as described in the new European REACH guidelines for submission to the appropriate authorities.
The quality systems are in strict compliance to GLP and GMP requirements.  The GLP certificate was first awarded in 2004 and renewed in 2008, 2012, 2016 and 2020 following inspection by the German authorities.  The GMP certificate was granted in 2007 and complies with the German drug law (AMG), which is accepted by the EU legislation.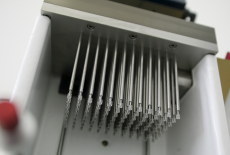 It is our objective to assist our clients in determining the safety of their compounds as can be demonstrated using the rodent models.  We work in close cooperation with our clients in designing the best means addressing both the standard toxicological as well as the immuno-toxicological aspects.