Home » About Us » Facility & Equipment
Facility & Equipment
Facility and equipment
vivo Science has the technical and scientific infrastructure to perform rodent in vivo-based studies including qualified equipment to perform GxP-compliant studies.  The GLP and GMP compliance is assured by continuous internal monitoring and QA self-inspections as well as regular external audits by clients and the responsible German authorities.
The 900 sqm facility allows for sufficient space and includes:
BSL 2 laboratory to perform virus-based assays and the handling of genetically-modified organisms
Large cell culture laboratory
Biochemistry laboratory
The facility has separate animal laboratories using independent air handling as recommended by the FELASA.  Housing is available for mice, rats, hamsters, guinea pigs and embryonated eggs.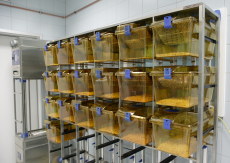 BSL 2 animal housing using IVC racks
Sterile SPF animal housing
Standard animal housing

Radioisotope laboratory and beta scintillation counter for the use of radioactive markers
Histology and immunochemistry preparations are performed in-house
Necropsy workstations
Histology workstations
Immuno-fluorescence microscopy
The facility is well equipped for non-animal studies using equipment such as: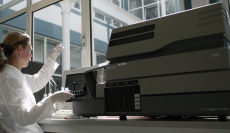 Flow cytometer
ELISA reader
Sterile hoods
Incubators
Autoclaves
Fume hood
Real-time PCR
Gradient PCR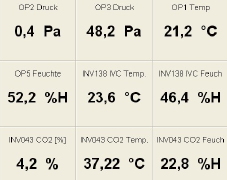 All critical equipment used in studies are connected to a central electronic monitoring system with automated alarming in the case of a malfunction
A central gas supply is used for all incubators and is protected by a backup alert system.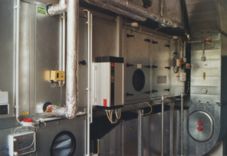 Containment and standard laboratories have separate air handling units.  The air for the containment laboratories passes through HEPA filters before entering these laboratories.
An internal back-up power supply is available in the case of electrical outages.  The electronic raw data systems are also separately buffered.