Home » Our Services » Testing for viral adventitious agents
Testing for viral adventitious agents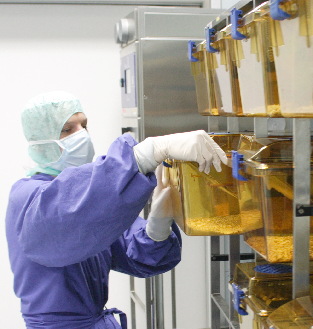 These tests are all GMP-compliant and the test results are provided in a Certificate of Analysis. These tests have been validated and are performed according to the following guidelines:
FDA "Points to Consider in the Characterization of Cell Lines Used to Produce Biologicals" (1993)
ICH guideline Q5A (CPMP/ICH/295/95) "Viral safety evaluation of Biotechnology Products Derived from Cell Lines of Human or Animal Origin"
European Pharmacopoeia 2.6.16 "Tests for extraneous agents in viral vaccines for human use"
The experimental work is performed in a BSL2 biosafety laboratory with individually ventilated cages (IVC). Adult and suckling mice, embryonated eggs and Guinea pigs can be tested in our own facility. The whole panel of in vitro tests for adventitious viruses are performed together with a well known cooperation partner.