History
vivo Science GmbH was founded in 2001 under the name PARA BioScience GmbH.
We are located in a former ambulant surgery hospital that provided a unique technical and operational infrastructure.  The laboratories were completed and approved by the responsible German authorities in 2002.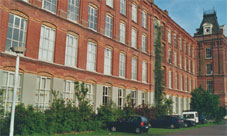 In 2004 a further milestone was achieved when it was granted an official Statement of GLP-compliance and the inclusion into the national GLP-monitoring program.  This certificate has been successfully renewed in 2008, 2012, 2016 and 2020.
In November of 2006 NewLab BioQuality AG in Erkrath, Germany acquired PARA BioScience and the name was changed to NewLab BioQuality GmbH.
The test facility was granted a GMP certificate in June of 2007 for performing in vivo biosafety tests for viral adventitious agents as required by the ICH guidelines.
Due to the acquisition of the parent company in 2008, the Gronau facility became an independent, privately owned company and the name was changed to vivo Science GmbH.
In May 2016 TEXCELL of France acquired vivo Science. The acquisition is part of Texcell's aim of expanding its portfolio of services in the areas of preclinical and clinical research. Today Texcell and vivo Science together represent a turnover of more than €10 million and employ some 90 people.
The « vivo Science » brand will be kept and the company integrated within the Texcell group.